Zombie Halloween Club/Pub Crawl Toronto Party Event 2019
Friday October 25th, 2019 @ Everleigh, Goldie Bar, Dublin Callin & More
Zombie Halloween Club/Pub Crawl Toronto Party Event 2019 @ Everleigh, Goldie Bar, Dublin Callin & More
CLICK HERE TO BUY TICKETS
Halloween Zombie Club/Pub Crawl Party Toronto Events ! Fri October 25, 2019: 9PM-3AM|
3 Clubs, 3 Bars & Events, 1 VIP Wristband, No Cover, Instant Access, 4 DJ'S, Limo Party Buses Between Bars
Join us on Halloween Friday in downtown Toronto as we celebrate Halloween weekend at 3 of Toronto's top nightclubs. Featuring no cover, instant access, multi level nightclubs, costume contests and more all included in one ticket price. Kick off Halloween in style as we club hop to 3 of your top nightclubs where you don't need worry about paying cover and waiting in massive lines. 1 VIP Wristband is all you need this HALLOWEEN! Walk, stomp, crawl, jump or tippy toe all venues will be seconds apart! Limited group rates available, text 647-738-4565
HOW DOES IT WORK: 1. Purchase your tickets online using any credit card or VISA DEBIT. 2. Meet the group at the starting location at 9PM-10PM to retrieve your wristbands from event staff, if your late passed 10PM don't worry contact event staff to retrieve your wristbands at the venue we reached so you can join in on the fun. 3. Hosts will guide you to your next selected venues starting at 10PM, don't worry about walking far as venues are seconds apart. 4. Enjoy Halloween without paying cover or waiting in massive lines as we arrive in the group. 5. Dance the night away, each venue will have guest DJ's playing all your top tunes keeping you in the grove! 6. Don't forget to smile as our photographers will be taking all your photos at each venue! 
VENUES INCLUDE:
1ST STOP: 9PM-1030PM : Everleigh Nightclub: 580 King ST West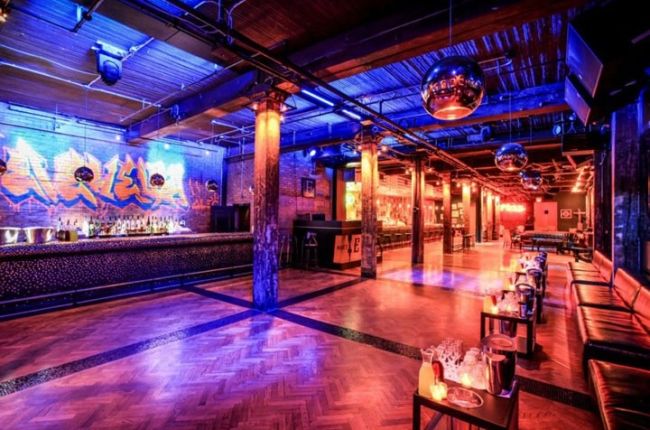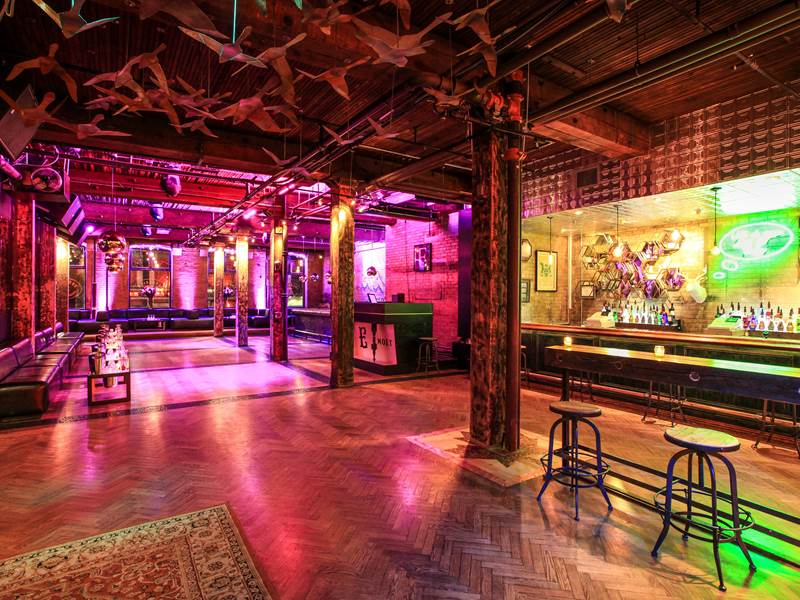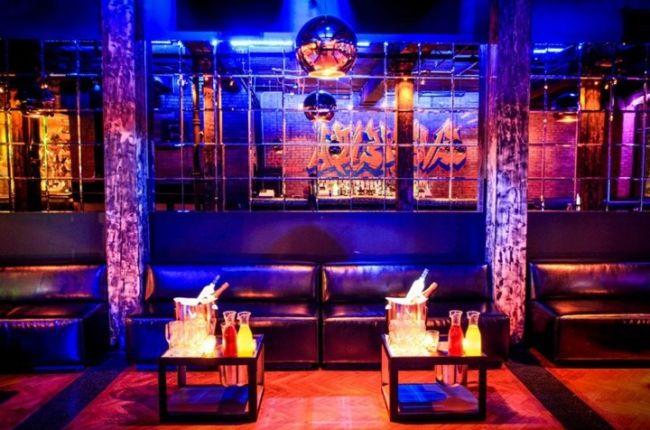 Other venues include: Dublin Calling Party Bar, Goldie Bar Nightclub & Many More Venues on King St West.
WRISTBAND POLICY: Wristbands must be picked up on the day of the event at your starting location at 9PM-10PM from event staff. Your wristbands are your only way into each venue without paying cover and getting access to the venues part of the club crawl. If your arriving late, contact event staff at 647-738-4565 and meet us at the venue we arrived to and you can start the club crawl from that venue.
CLICK HERE TO BUY TICKETS Advance tickets on sale now. All major credit cards & VISA debit accepted. Tickets increase October 1. Group rates available until October 1, text 647-738-4565 for promo codes.
$15 VIP General Admission Until October 1. Cover and by pass included In VIP General Admission Wristbands.
$25 Luxury Limo Party Bus & VIP Gold Wristbands until October 1- Advance tickets only event! Each limo bus holds 50 guests each bus. Live music & photographers in each bus. Cover and by pass included
THE LIMO BUSES FOR VIP GOLD WRISTBAND HOLDERS: TICKETS VISIT SCREAMSFROMHELL.COM
Hip-Hop, R&B, Reggae, House, Top 40, Spanish, Old School and all your top tunes that will make your body move!
Tickets Include:
-3 Multi Level downtown nightclubs 
-No Cover & Instant access upon arrival with your VIP Wristbands
-Luxury Limo party buses between venues starting at 1030PM. (Must have limo bus tickets to enter buses)
-Hosts leading the way between venues starting at 1030PM. All venues are minutes apart.
-Guest DJ's at each destination
-Costume contest & Photographers capturing all the moments in each venue and on the crawl
-Giveaways all night & More

Costumes Mandatory. But hey, if you don't want to wear a costume you can still join in on all the fun, we won't judge ;)
Important Info:
-All tickets purchased online will be emailed after purchase. Simply show your tickets to event staff to retrieve a wristband to join the club crawl.
-Party continues to your select venues Hosts will lead the way. First two venues will be 1 he 30min and your last venue which will be your last stop will be until 3am
-ID required at each venue, 19+ Event
-Wear your costumes
-Guests can club hop between venues without the group only during the event set times. We recommend everyone to follow the group. 
-All limo buses depart at 1030PM sharp, arrive early. Announcements will be made when it's time to depart
-Limited bottle service/VIP Booths available. To réserve call/text 647-738-4565.
-If your late, contact event staff to retrieve a wristband. You can meet the group at the venue we arrived to and start the club crawl at that destination.
For more info or details text 647-738-4565
For Saturdays Club Crawl visit screamsfromhell.com
Sneak peak of last year's Zombies Halloween Club Crawl: View full photos at https://m.facebook.com/pg/halloweenclubcrawl/photos/?tab=album&album_id=1939504719436009&ref=page_internal
CLICK HERE TO BUY TICKETS
Dates
Friday October 25th, 2019
Music
Top 40, Hip Hop, R&B, Reggae, Dance Hall, House, Mash Up, Live Music, Reggaeton, Salsa, Latin